Client Testimonals
What out clients say:
"
For a one day course with lots of information, It did provide a very good IOSH Refresher
"
"
I'm very pleased with the way I have been trained. I learnt a lot in a short amount of time. Also attended a Tower Rescue course, the instructor is very knowledgeable, helpful & professional. The course is well set out and the instructor made it very easy to learn
"
"
Climbing outside of the Tower was new to me and I have learnt a lot! Instructor was very patient and professional. He explained everything to me repeatedly and in a simpler way if needed and kept calm throughout. Excellent!
"
"
I felt comfortable and welcoming when attending my RT & RF Course in Daventry, creating a very good learning atmosphere.
"
"
A very informative IOSH Course, gave us plenty of information to think about.
"
"
All sessions were very useful to me as I knew nothing! I will look forward to any further courses I may need to take.
"
"
Course was full of information, good instructor with good practical knowledge. Enjoyable course!
"
"
Instructor was very informal. He gave a relaxed approach which lead to a better training atmosphere.
"
"
A well run & very professional First Aid Course. I learnt a lot, thank you
"
"
The instructor is a very knowledgeable instructor and up to date with current and recent changes. I also felt this course has been better than some others I have been on.
"
"
The course as a whole was very useful. I enjoyed my day, thanks.
"
"
I attended a Roof Top & RF Course in Watford. The instructor had excellent knowledge of subject, manner & professionalism. I found all content useful and interesting.
"
"
Sage Safety and Training are the best Training Centre!
"
"
Instructor was very good. Enjoyed the course – thanks.
"
"
The instructor had excellent knowledge. Good course, very sufficient.
"
"
Excellent Training Centre, I will be using again and I definitely recommend! Thank you.
"
"
Very pleased with the training provided. Detailed Asbestos course & the Manual handling examples used were very good.
"
"
The instructor was very funny but professional at the same time. His knowledge of subject was very good.
"
"
Very enjoyable and comfortable course. The instructor was very skilful and the Daventry venue was very clean and tidy.
"
"
Overall this was a great course – thank you.
"
"
Very good venue & training. The instructor took his time and was very thorough.
"
"
I would like to say that the instructor is an excellent trainer and explains the training in an excellent manner as well.
"
"
Instructor was clear and a really good instructor throughout the course, thanks a lot.
"
"
I thoroughly enjoyed the course. The instructor was very clear and the pace was good.
"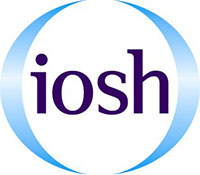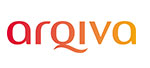 Please note – with effect from 1st October 2021, due to an increase in costs, we are reluctantly increasing our prices on some courses and equipment.
This increase is necessary to ensure that we continue to provide the highest quality of training. Our last price increase was in 2010 so we feel we still prove to be excellent value for money and remain competitive.
Can we take this opportunity to thank you for your custom and we hope that you will understand that this is a necessary move to ensure that Sage Safety & Training continues to provide outstanding quality and service you have come to expect.